On and of fshore attractions of Anguilla island
Anguilla is one of the west indies most luxurious travel destinations and continuously comes up as a go-to destination within the Caribbean. People and travel agencies the world over continue to look for beach homes in anguilla, holiday resorts and other forms of accommodation as each year it seems to fill up fast. This is due to many reasons, the great weather, happy locals, dynamic mix of cultures and of course the chance to have that once in a lifetime Caribbean experience.
On the higher end of locations to visit within the Caribbean this is a place you expect to find celebrities, business executives and people who simply want to experience a certain level of luxury on their trips, this could be anything from a once in a lifetime trip to those on a retirement cruise. I want to show you some of the activities and places you can see on the island both to inspire you and show you why other people choose to come here throughout the year.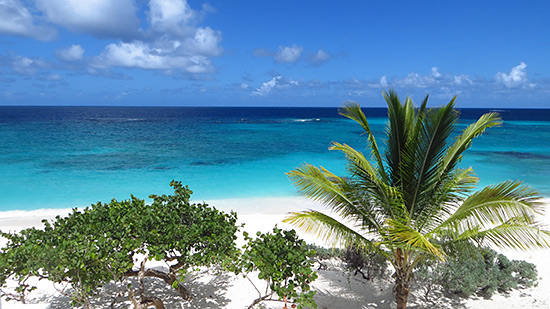 Onshore attractions:
Visiting the beaches:
Of course, being an island paradise comes with the staple attractions, one of them being the beautiful beaches which surround the island. An island still relatively untouched by tourist package holidays due to its pre-existing clientele, the beaches here are peaceful, clean and as relaxing as they can be. You don't need to worry too much about retailers on the beach although you may still find a few, the beaches here are for those who relay want to relax.
Shoal Bay East is the premier beach of Anguilla and considered one of the best in the Caribbean. Ideal for swimming and snorkelling you can find some incredible coral gardens just off the coast. You won't find too many resorts here although lounge chairs are available for rent and a stroll along the beach will bring you to some nice restaurants.
Another favourite beach on the island, but one which is on the west coast is Meads Bay. This area is over a kilometre long and lined with resorts and restaurants surrounded by the tropical forest of the island. Here you can expect to find some of the fastest and best services on the island if you can afford the prices here, but do not be deterred as the beach and waters are enough to attract people from all over the island who wish to enjoy a day at the beach.
Fountain Cavern National Park
This is a place to visit if you wish to learn more about Anguilla's history and culture as it is the islands main archaeological site. Underground petroglyphs dating from the time of the Amerindians are the main draw for history buffs on the island. The cavern is believed to have been a major spiritual place for the first peoples of the island and is most definitely worth a day trip to the area.
Dolphin discovery Anguilla
For something slightly more family friendly then perhaps a trip to Blowing point is the place for you. Here you can interact with Dolphins in their natural habitat as they are kept in an enclosure in the open sea. You can arrange package trips which allow certain levels of interaction with these majestic animals. There is an educational talk and professional cameraman on hand to capture the moments. This is a must do for the kids as more extreme water sports and animal interactions may be unsuitable for them depending on their age.
Offshore attractions:
Visiting some offshore islands:
The offshore islands of Anguillita, Sandy, and Prickly Pear are popular day trips for scuba divers and snorkelers. Each island also offers their own unique little extras, Anguillita gives you the opportunity to discover see barracudas, nurse sharks, stingrays, eels, and turtles in some of its caves. Prickly Pear gets dozens of visitors who want a relaxing island stroll and the opportunity to snorkel in its waters. While Sandy Island is for the castaways among you. The tiny piece of land contains only a few coconut trees and a beautiful lagoon for snorkelling.
These three islands are perfect for a day trip from Anguilla as it gives you the opportunity to get out on to the open ocean and sea the area from a different perspective. If you can get yourself a chartered boat as you can then take your time, swim in the open water, enjoy a drink and fish in the ocean.
Diving in Anguilla:
What would a Caribbean paradise island be without a spot of diving, of which Anguilla has plenty to offer. With a double reef system and plenty of wrecks to dive, you could spend more of your time below water than above. There is a total of seven marine parks which surround the island, giving you ample opportunity to explore different diving conditions. Some animals you can expect to find include, turtles, stingrays, and garden eels. You may also get the opportunity to spot sharks and barracudas. The main attraction for divers, however, is the El Buen Consejo and 18th-century Spanish Galleon.
As you can see for a relatively small island there is plenty to see and do on this beautiful stretch of land. Besides what I already mentioned you can also visit the towns on the island some which are relatively excluded will give you a glimpse of island life before tourism. With culture, weather and activities all in your favour what are you waiting for.